STRENGHT, BEAUTY AND POETICS


METAL/ROCK with DRAMATIC intention, based on the principles and techniques of classical music. The aesthetic is built upon the triad STRENGTH, BEAUTY & POETICS.
Released in 2019, their debut album "Dying Like The Sun In The West", is a production made under international standards: it was mixed by one of the best European producers today: Jens Bogren (Symphony X, Kreator, Dimmu Borgir, Sepultura, Amon Amarth Angra, Sepultura, Opeth, Arch Enemy, Devin Townsend), and mastered by engineer Bob Katz (award-winning records for EMI, BMG, Virgin, Warner, Sony Music, Walt Disney). The creative team was completed by the talented Polish artist Igor Morski.
Primal Sinner represents for us the starting point of the human condition. The stage where the being is separated from the Original Unity and enters an irretrievable problematic condition, characterized by conflict, polarity, incompleteness…
Primal Sinner is, therefore, a symbol of the first human being. Author —or even victim— of the metaphysical "sin" of division. Manifestation and fateful consequence of the bipolar force of the universe, which gives rise to a creature that is born and "evolves" not only from the physical division of its cells but also from its spirit and its world, fragmented into an endless number of opposite poles, including good and evil. Without knowing how to live —nor how to die—, conscious and unconscious of his condition, he attempts to understand it, yearning to solve its existential dissonance and reintegrate himself by a search for the absolute in experiences of unity and totality —like art—, achieving it only transitorily. Hence his timeless drama, always valid, inherited from the first man to the last; until men continue to exist.
Unconsciousness is the primal sin, evil itself, for the Logos. ~Carl Jung
After finishing their music dregree in Univalle, brothers Fabian and Jhon Tejada (guitarists and composers) started Primal Sinner: a project based on classical music principles together with heavy metal and hard rock influences, with bands such as Metallica, Iron Maiden, Disturbed, Blind Guardian and Helloween.
Their line-up was completed by bassist Freddie Zambrano, singer "Dio" Lopez, and talented drummer Freddy Olave, recognized for his work in Legend Maker ( Path To Glory), MIsty Fate ( Breath Of The end), ZOLA and FRESKET, Solo Project from Kronos singer.
The promotional tour for "Dying Like The Sun In The West" was interrupted by the COVID-19 pandemic and rescheduled to take place in July 2022 with the renowned band GAIAS PENDULUM. Additionally, the band was chosen to participate twice in the international FIURA Festival and was an outstanding participant in the Metrópolis 2021 music contest, organized by the Mayor's Office of Cali. Currently, PRIMAL SINNER is immersed in the professional production of a new video clip and in the production of 10 new songs for what will be their second album.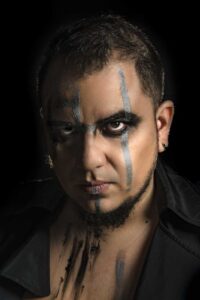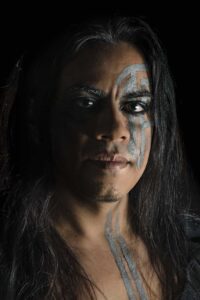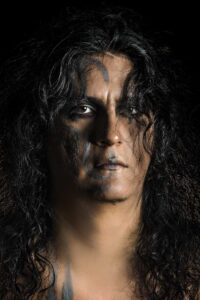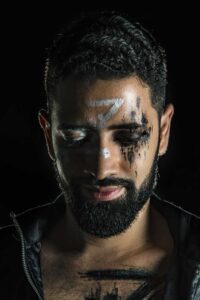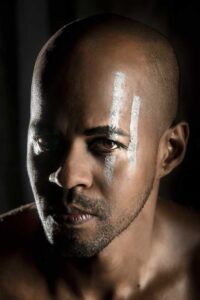 Mauro F. Moncada
Manager
Tels: (+57) 315 4433107 – (+57) 316 4173558
calimusichall@gmail.com – @calimusichall
SUBSCRIBE & FOLLOW TO GET
UPDATES FROM PRIMAL SINNER





.    


.